"Meet the Artists" Naoko Inoue "Kun-kun Earth Walk @ Mori Art Museum" * Mori Art Museum "Listen to the Sound of the Earth" Exhibition Related Programs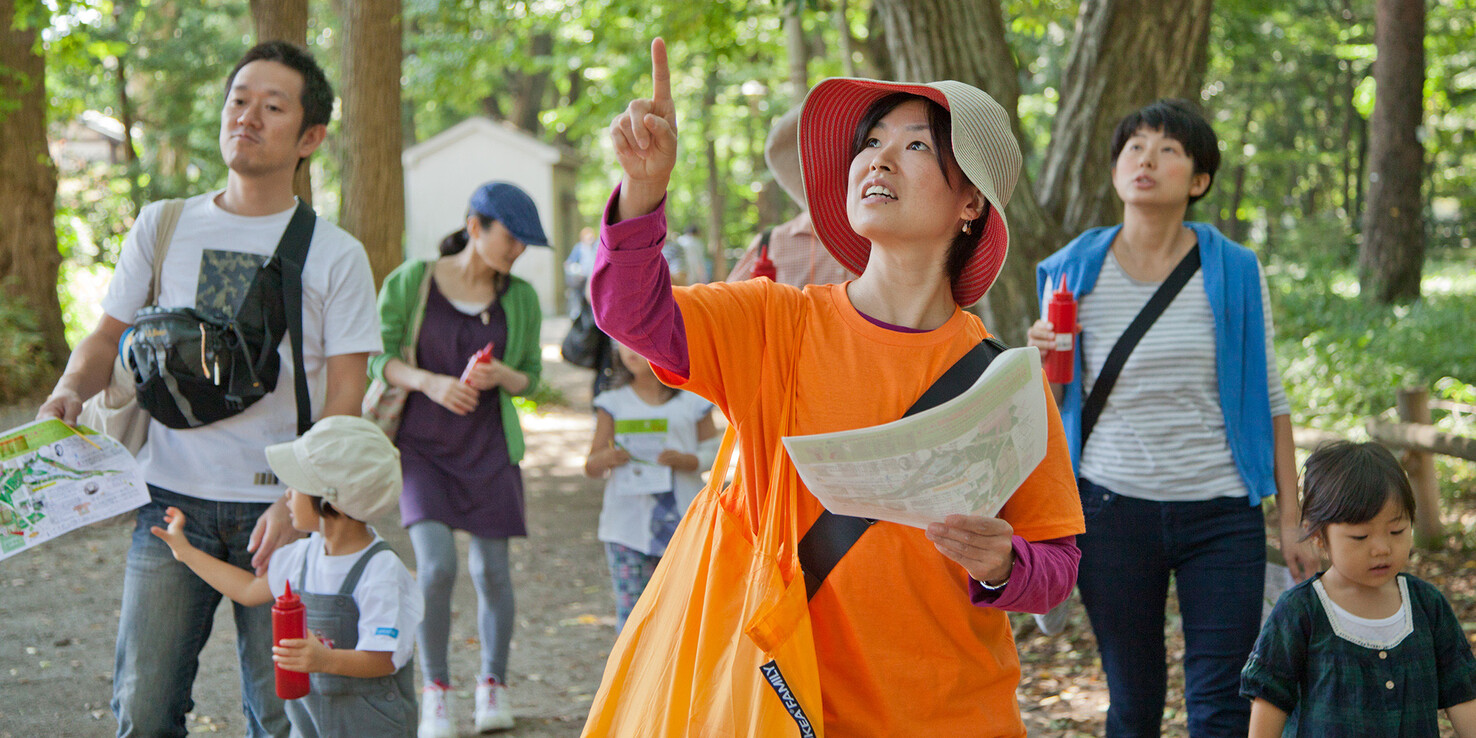 ---
Menu contents

How do you feel when you explore the Mohri Gardens in Roppongi Hills or appreciate art at a museum while paying attention to "smell and memory"? Everyone sharpens their sense of smell, collects odors, creates a unique "Kun-kun bottle" in the world, and expresses the image of odors in the form. Would you like to discover new aspects of nature and our daily lives while learning about the sense of smell that is deeply linked to human memory through the exhibition at the Mori Art Museum?
Organizer

Mori Art Museum
Date and time

・ August 20th (Sat) 10: 00-12: 30
Maximum number of participants

15 people
Recommended age group

3rd to 6th grade
Parent/guardian accompaniment

No need to be accompanied by a guardian (visit is possible)
* In order to prevent new coronavirus infections, we may limit the number of parents who can enter the workshop venue.
Things to prepare

<What to bring / prepare>
Please bring your own preparations.

・ A 350-500 ml PET bottle that has been emptied and washed clean and its cap (a hard bottle of carbonated water, juice, etc.)
・ Hats, water bottles, towels (you cannot eat or drink in the museum)
・ If necessary, please bring an insect repellent spray and rain gear such as a raincoat in case of rain.
・ In the workshop, we will take a walk outdoors. Please come in comfortable shoes.
Remarks

・ Includes outdoor activities. If you are not feeling well on the day, please refrain from participating.
・ Please see the Mori Art Museum website for details. www.mori.art.museum

Image: Naoko Inoue "Kun-kun Walk @ Inokashira Park"
Photo: Sayo Tanimoto
Courtesy: Spiral / Wacoal Art Center Co., Ltd.
---