Learning the Heart of Japan~ Let's make "Decorative Japanese Sweets" with a Traditional Japanese Artisan!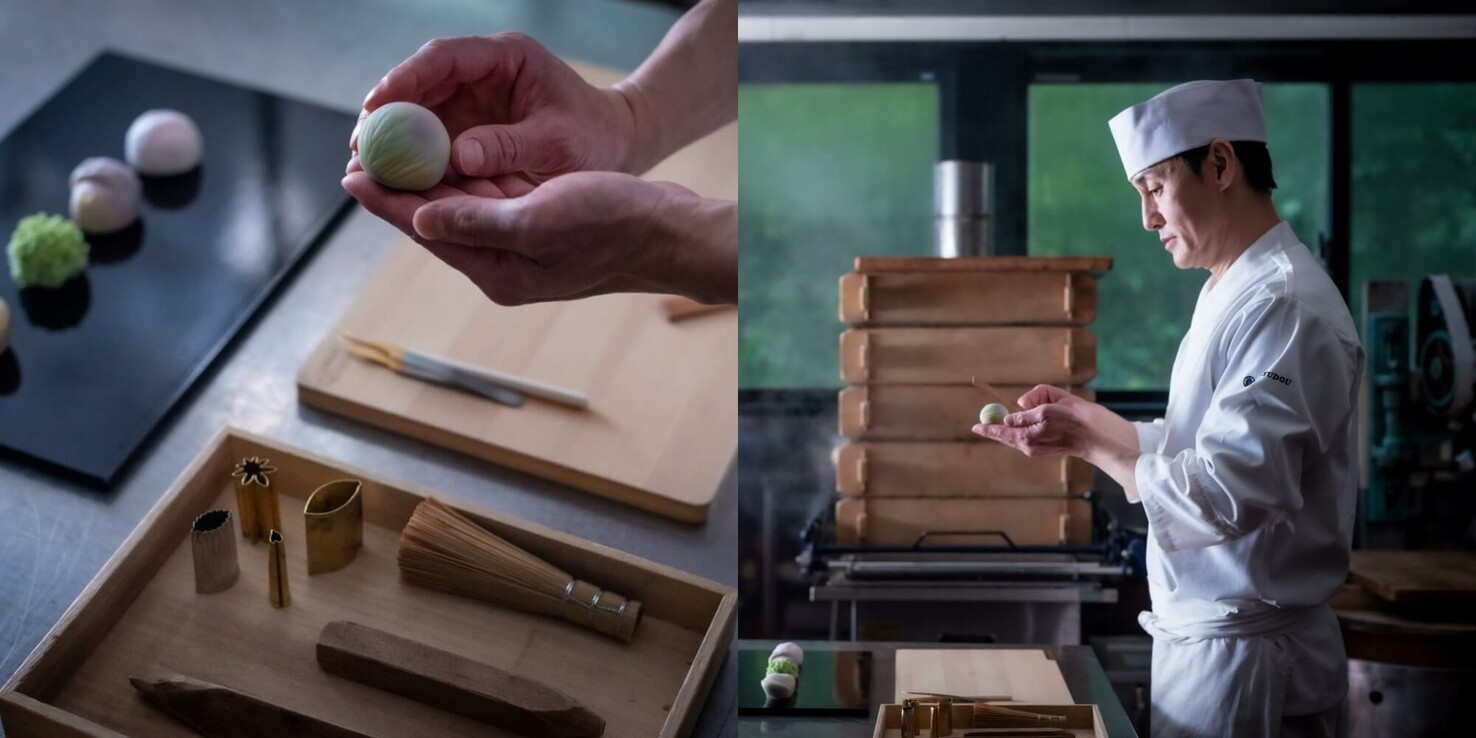 ---
Menu contents

Hiromori Uchida, the fifth generation head of Ganyudo, is a Japanese confectionery artisan active in Japan and internationally in Singapore, Thailand, and other countries. This time, under his guidance, we will make decorative confections. If you are careful about preserving them, you can display them for about two months, and they look just like Jounama-Gashi, traditional Japanese sweets. Jounama-Gashi is an art form that expresses one's sensibility in a world of only a few centimeters. It is an exceptional opportunity for you to make Jounama-Gashi with top-class artisans. Let's make your Jounama-Gashi with your hands, using professional tools with experiencing craftsmanship.
Organizer

Kashi no Kirokucho
Date and time

① August 7 (Sun), 11:00-12:30
② August 7 (Sun), 13:00-14:30
③ August 7 (Sun), 15:00-16:30
Entry fee

¥2,000 (tax included)
Maximum number of participants

① 14 participants
② 14 participants
③ 16 participants
Recommended age group

① 5 years old through elementary school grade 2
② 5 years old through elementary school grade 2
③ Elementary school grades 3–6
Parent/guardian accompaniment

Not required
* To prevent the potential spread of disease, only one parent/guardian can enter the workshop venue.
Support in English

Available
Things to prepare

The items that participants need to prepare for attending this workshop are as follows.
Please have these things ready and on hand when you come to the event. 

・ Children's aprons
・ Washcloth
Remarks

・ The main ingredients are azuki beans, sugar, and syrup. The sugar content is made as high as possible to make it suitable for long-term storage. It is for decorative purposes only and is not edible. 
・ Please be careful that small children and pets do not accidentally eat it.
---
COVID-19 preventative measures

The workshop will be held with consideration for the health and safety of children, by taking measures against the spread of COVID-19.
Refer to this page for details. 
Notes

See this page for the "Points of Note" and "Frequently-asked Questions" regarding the workshop.
Please review the "Points of Note" before you apply.
Inquiries

Visit this page if you need to inquire further about the workshop.
---