Let's draw a picture on the handkerchief with parents and children! ~ Future me ~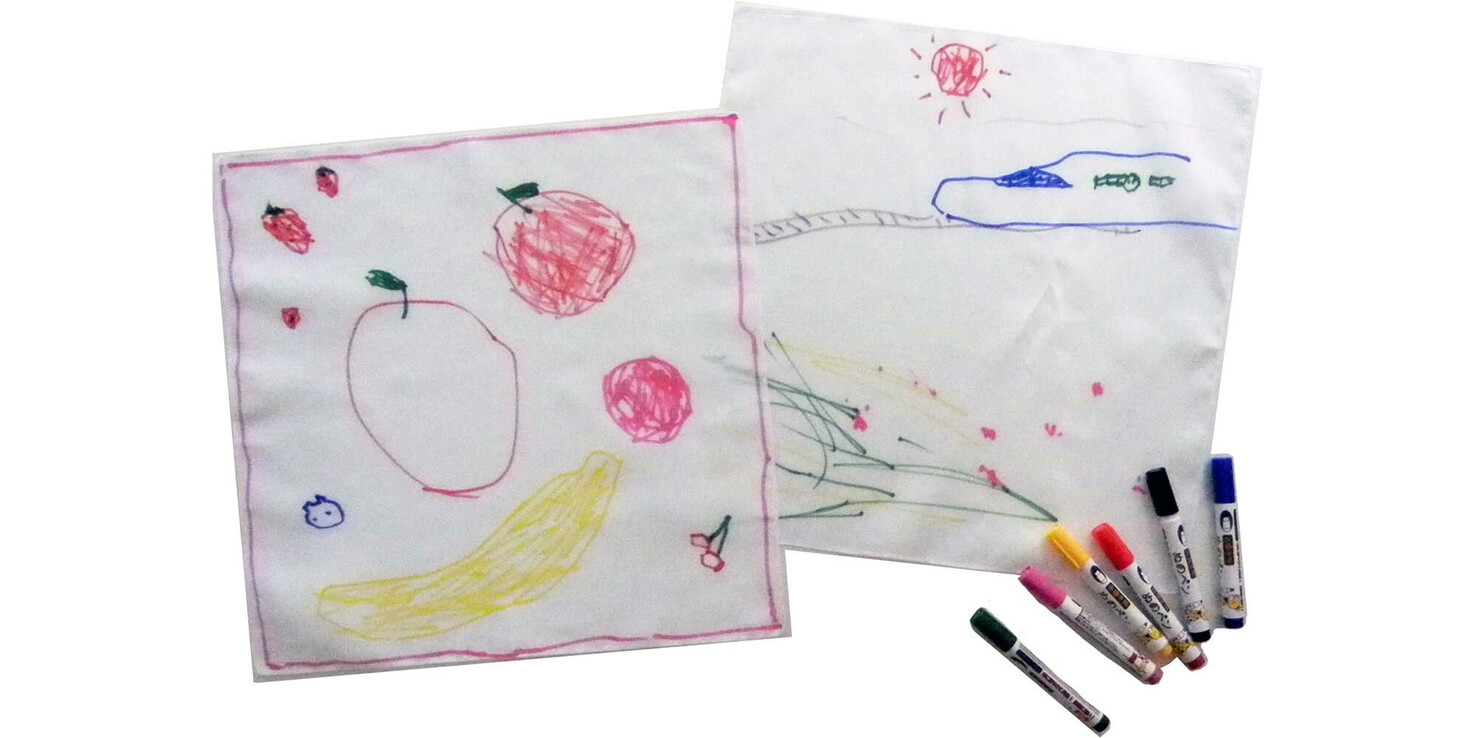 ---
Menu contents

We will prepare two handkerchiefs for drawing. You can freely imagine and draw pictures of your dreams for the future, what you want to be, and what you will look like 20 years from now. You can draw a big dream on one sheet, or you can draw two sheets so that they are connected, and why not make only one special handkerchief in the world?
(One handkerchief will be provided for children and one handkerchief for parents.)
Organizer

Classics the Small Luxury
Date and time

・ August 19th (Friday) 11: 00-12: 00
・ August 19th (Friday) 14: 00-15: 00
Entry fee

1,100 yen (tax included)
Maximum number of participants

8 groups 16 people each time
Recommended age group

3 years old to 4th grade
Parent/guardian accompaniment

Must be accompanied by a parent or guardian
Note: To prevent the spread of COVID-19, we may limit the number of parents/guardians allowed in the workshop venue.
---
COVID-19 preventative measures

The workshop will be held with consideration for the health and safety of children, by taking measures against the spread of COVID-19.
Refer to this page for details. 
Notes

See this page for the "Points of Note" and "Frequently-asked Questions" regarding the workshop.
Please review the "Points of Note" before you apply.
Inquiries

Visit this page if you need to inquire further about the workshop.
---