Design Eureka! --The ability to learn and think in English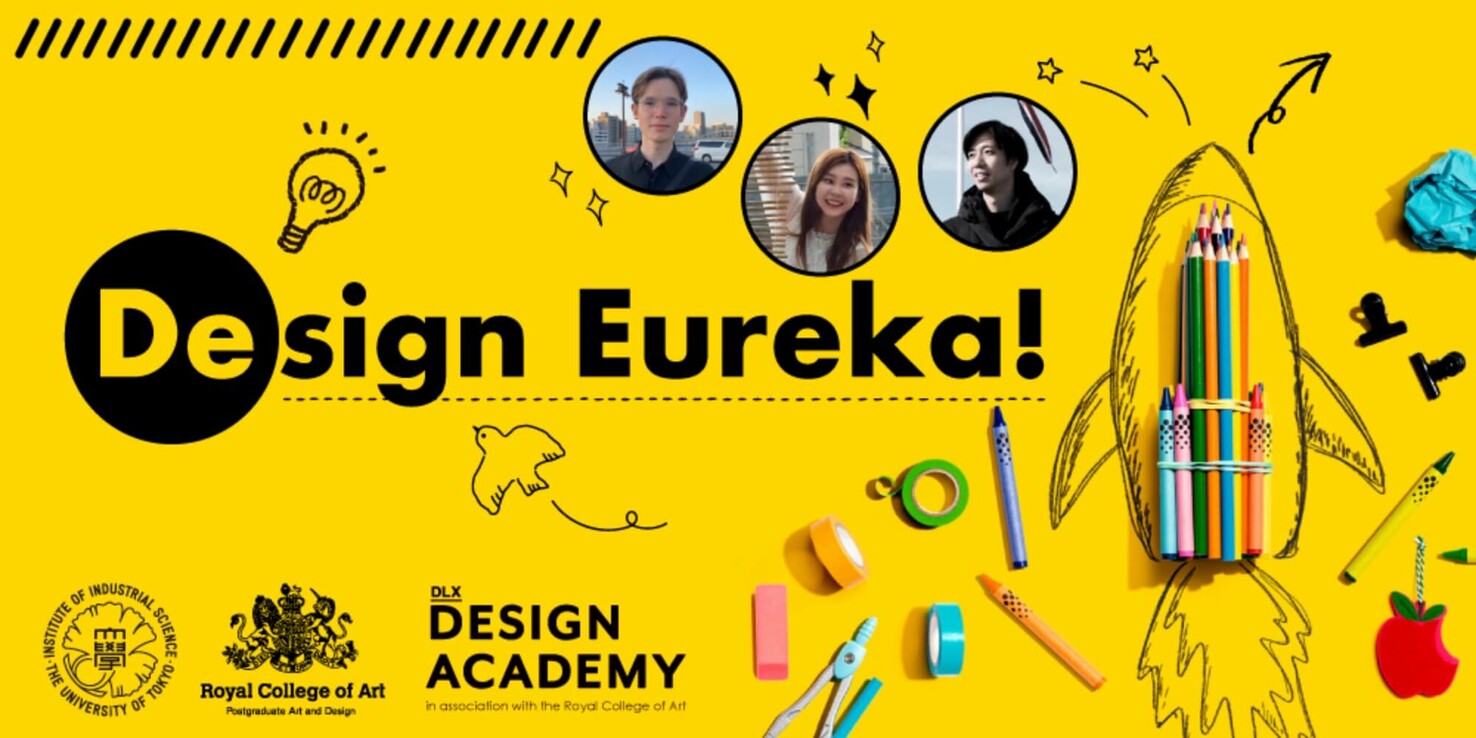 ---
Menu contents

What is "design"? What does a "designer" do?
"Design" that fosters children's free creativity. Let's have fun and experience how to create ideas in the DLX Design Lab style of the University of Tokyo, using the "something" that you use every day as a theme!
Organizer

DLX DESIGN ACADEMY

DLX aims to create new value by incorporating a design perspective into superior technology through an initiative called "Design-Led X" promoted by the Institute of Industrial Science, the University of Tokyo.
DLX DESIGN ACADEMY works with the Royal College of Art in the UK to promote design education outside the campus. The three instructors of this program are conducting design research and activities at DLX Design Lab.
https://www.dlxdesignacademy.com
Date and time

・ August 13th (Sat) 13: 00-16: 00
Entry fee

3,300 yen (tax included)
Maximum number of participants

20 participants
Recommended age group

Elementary school grades 4–6
Parent/guardian accompaniment

If possible, please be accompanied by a guardian during the presentation from 15:30 to 16:00.
* To prevent infectious diseases, only one guardian can enter the workshop venue.
Support in English

The workshop will be conducted in easy English. (We will also support using Japanese.)
Things to prepare

The necessary preparations for the workshop are as follows.
Please prepare the preparations in advance and bring them to the venue.

-Since we will use work tools such as cutters and instant adhesives, please participate in a dress that does not matter if it gets dirty.
・ We will make a prototype, so please bring a take-out bag.
Remarks

・ We are planning to distribute a simple pre-assignment. Winners will be contacted for more details.

・ Lecturer (University of Tokyo DLX Design Lab):
Yu Uchikura
Max Fischer
Siyuan Zhang

・ Supervision: Miles Pennington (Professor, Institute of Industrial Science, University of Tokyo Specialty: Design-led innovation.)

・ For details of this event, such as instructor information
https://www.dlxdesignacademy.com/post/202205
please look at.
---
COVID-19 preventative measures

The workshop will be held with consideration for the health and safety of children, by taking measures against the spread of COVID-19.
Refer to this page for details. 
Notes

See this page for the "Points of Note" and "Frequently-asked Questions" regarding the workshop.
Please review the "Points of Note" before you apply.
Inquiries

Visit this page if you need to inquire further about the workshop.
---